* Competition Policy
* Refund And Exchange
* Layaway
* Rainchecks
* Club 55Plus
* Gift Cards




Our competition policy states that if you, our customer finds a lower locally advertised price for identical merchandise within two weeks of purchase, show us the ad and we will gladly match it. We will not be beaten in our sales prices!

We will gladly refund merchandise within 14 days of purchase when accompanied with the original receipt (normal restrictions on underwear and swimsuits naturally apply) or exchange merchandise within 30 days of purchase when accompanied with the original receipt.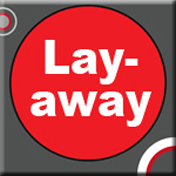 Our Lay-away is quite simple: no hassle, no charge, minimum deposit. We will happily store your purchase for 30 days with a minimum deposit.

Rainchecks are given on advertised merchandise if not available or sold out during the period of the advertised promotion unless an exception is indicated in the advertisement.






Club 55plus extends a discount of 15% on all regular priced merchandise sold, without exception* to all our shoppers aged 55 years and older on the first Monday of every month. We are proud when we state that Club 55plus is one of the most generous discounts offered in the industry, period!

Not already a member? REGISTER AT ANY OF OUR LOCATIONS and get your Club 55 card INSTANTLY!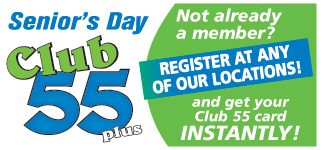 * On the rare occasion when an exception is made, well-identified signs and our associates will explain the fact.

Here is our calendar for the year.

* Monday, January 2, 2012
* Monday, February 6, 2012
* Monday, March 5, 2012
* Monday, April 2, 2012
* Monday, May 7, 2012
* Monday, June 4, 2012
* Monday, July 2, 2012
* Monday, August 6, 2012
* Tuesday, September 4, 2012
* Monday, October 1, 2012
* Monday, November 5, 2012
* Monday, December 3, 2012









Hart Gift Cards are always the ideal answer when you can't think of what to buy for someone special. Why not let them decide by giving them a Hart Gift Card! Hart stores offer Gift Cards in any amount from $5.00 to $100.00 and are exchangeable for merchandise in any one of our 60 stores. Locate a Hart store near you